Indoor Air Quality "Tools for Schools" Program
Approximately 20 percent of the U.S. population, nearly 56 million people, spends their days in our elementary and secondary schools. In 1999, the National Center for Education Statistics of the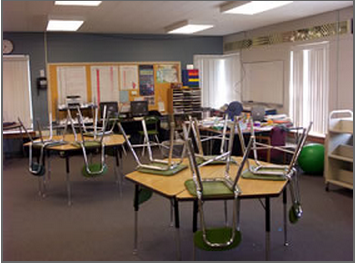 Department of Education reported that approximately one in five U.S. public schools had unsatisfactory indoor air quality (IAQ). In the last ten years improvements have come slow to our nation's schools even though there was an increase in resources available to them.
Why is this US EPA report still so important to New Hampshire schools? New Hampshire and New England in general have some of the oldest school buildings and buildings in the country. Our schools or at least part of some school buildings have been in continuous use over the last hundred and fifty years or more.
These older buildings have a lot of history, but they also present a maintenance nightmare to the towns. With rising asthma and allergy rates and the rising cost of fuel and materials, the older school buildings tax the town budgets. But there is hope with low cost solutions.
NH COSH began bringing the U.S. Environmental Protection Agency's Indoor Air Quality "Tools for Schools" program to schools in New Hampshire in 1995. In the last five years our program has evolved as we worked in partnership with the NH Asthma Control's Healthy Schools sub-committee which recently became the NH Partners for Healthy Schools. The Partnership includes several state agencies, local non-profits, and community leaders who have joined forces to offer a Healthy School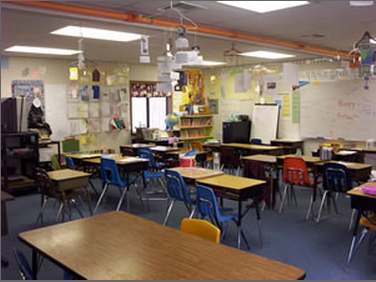 Environments Program to help school districts improve their indoor and outdoor environments and the health of their students and staff. The program provides free assessment, training, technical assistance and mentoring to address environmental and asthma management needs identified by the schools. The training is provided for the school community, administration, teachers, parents, para-professionals, maintenance no one is left out. In addition, some of the partners have been able to make grants available for the purchase of supplies, materials, equipment or further technical assistance in order to implement their healthy school improvement plans which were developed through the program process.
NH COSH can help facilitate the training of a Healthy School team in your school. The one-on-one mentoring process brings common sense and order to indoor air quality issues while together we look for the low cost solutions throughout the process. This training increases a school team's ability to sustain the process even after NH COSH is finished.
Throughout the process you will gain the tools and information to help you make healthier informed choices about your school's environment. Most suggestions call for only minimal actions by in-house staff making a big difference in the schools health. The choice is always yours.
---
For More Information about Indoor Air Quality
For more information about NH COSH's Indoor Air Quality program for schools, contact our director, Brian Mitchell at 603-232-4406 or use our contact form.